Latest Youngevity News
Youngevity News this month: We have had Youngevity Product Development Manager Richard Renton 
speaking on our fortnightly webinar. Richard was available to answer our questions about Youngevity products. Listen to the recording here.
Richard recently sent us the latest specifications of Youngevity's Tangy Tangerine product. What an amazing product this is! It really is surprising how Dr Wallach has managed to combine so many essential nutrients derived from Certified Organic fruits and vegetables into this product for only AU$69 !!! You can read the full Supplement Facts here. There's been quite a buzz in health circles lately about Vitamin K2 for bone health and Richard confirmed that the Vitamin K listed in Tangy Tangerine's ingredients is in fact K2 – great news!!! This means we could expect even better bone, joint, cartilage and tissue support from the Beyond OsteoFX which is part of Dr Wallach's Healthy Start Pack.
On the topic of healthy bones and joints we have a new Proline product arriving in the NZ warehouse late May which has been designed to support healthy bones and joints in multiple ways. This product is called ProJoint FX and here's a short overview of the ingredients and how they support healthy bones and joints….
ProJoint FX Targeted Nutritional Support Includes:
Glucosamine HCI – a highly researched amino acid and the building block of all joint tissue. Glucosamine is used to create the soft tissue that surrounds the joints.†
MSM (Methylsulfonylmethane) – an organic sulfur compound found to support many aspects of bone & joint health including flexibility, stiffness and muscle recovery.†
Chicken Collagen Type II – has been used for many years to treat joint concerns. It also contains glucosamine and chondroitin that are known for joint support.†
Turmacin® – a clinically researched supplement shown to help reduce knee and joint pain due to overuse and aging.†
Olive Leaf Extract – the most effective delivery of olive oil. This botanical is known for the support it provides for joint pain and also to help reduce swelling.†
Boswellia (Boswellia serrata) – a tree botanical traditionally used to treat chronic inflammatory diseases in eastern medicines.†
Youngevity Trace & Ultra Trace Minerals – a blend of highly absorbable essential minerals needed for optimal health.†
We have another new product hitting the NZ warehouse late May which is specially formulated for healthy cardiovascular function – ProCardio FX.
ProCardio FX™ contains 11 synergizing nutrients that target specific areas of cardiovascular health!†  
Omega 3 – an essential fatty acid that supports low levels of triglycerides and helps decelerate the supply of arachnoid acid, a pro-inflammatory omega 6 fatty acid.†
Selenium – an essential mineral with antioxidant properties that help protect cell membranes and blood vessels from damage.†
Quercetin – a flavonoid antioxidant that helps combat inflammation and may also prevent inflammation causing enzymes, COX and LOX.†
Turmeric – known for its high antioxidant value, turmeric root may help the body combat oxidation and free radical damage.†
Resveratrol – an antioxidant that helps protect the endothelium wall from damage by supporting the production of nitric oxide.†
Garlic – the high amounts of allicin found in garlic have been found to help the cells that form the lining in blood vessels to relax and allow more oxygen to be transported throughout the body.†
CoQ10 – studies have found that coenzyme Q10 (CoQ10) supports energy management. When combined with selenium, it may help reduce your risk for cardiovascular disease.†
Iodine – an essential mineral needed to produce thyroid hormones which affect nearly every tissue in the body.†
BioPerine™ – a patented black pepper extract that helps enhance the bioavailabity of nutrients to enhance absorption by the body.†
Vitamin D3 – low levels of vitamin D have been associated with increased risk of cardiovascular disease, including high blood pressure, insulin sensitivity and inflammation.†
Vitamin E – a powerful antioxidant that may help protect your cells from damage by combating free radicals.†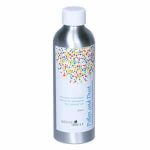 More new product News – Youngevity recently purchased an Australian company Nature Direct which specializes in toxin-free, environmentally safe cleaning products. You can check out the product range here
Another of our new company acquisitions is the Freelife range
which is primarily Super Juices like Goji and GoChi – check out the range here.
Yet another Australian company purchased recently by Youngevity is Saveur Foods, a range of healthy toxin-free tasty spices, rubs, and seasonings sure to bring some zing back into your daily food plan. Check out the full range here.
Remember, to get the wholesale price and free freight on orders, call the NZ warehouse on 1800 756 467 and use your Preferred Customer ID number listed in your SMS message. Ask the girls to setup an autoship order for you which can be set monthly, two monthly or quarterly. Autoships are fully manageable by you so you can change your order and even the date of your order every time. Watch this video on How to Manage Your Autoship.

†These statements have not been evaluated by the Food and Drug Administration. This product is not intended to diagnose, treat, cure or prevent any disease.