Enjoy the best compensation plan on the planet. Join Youngevity with our Team of Health Professionals and Business Mentors.
Expand your options, become an Australian Youngevity distributor
We take care of our people the right way.
At Youngevity, you can work towards a lifestyle that incorporates both health and wealth. The products help you and others get healthy, and the business opportunity, as one of our Australian wholesalers, gives you options and unlimited freedom.
we look after our youngevity distributors
As an Australian Youngevity distributor and wholesaler, you'll save 30% on every product by purchasing at wholesale prices, which means you'll get great deals on our Tangy Tangerine and all our other products. You can also receive a weekly cheque from bonuses made every time you share Youngevity's amazing products.
Generate massive part-time income.
How would you like to be paid month after month for work you did years ago? That kind of compensation is called "residual income," and it's a key feature and benefit of the Youngevity Compensation Plan. It's extremely motivating and empowers you to build a lasting legacy as a Youngevity wholesaler.
Call us crazy, but we love to see people happy, succeeding, and having fun!
Don't take our word for it. See for yourself.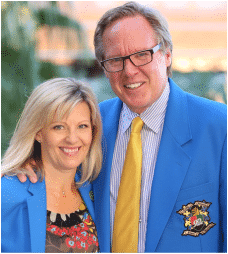 "We believe that this is the greatest company on the planet. Doctor Wallach's message and his products are timeless, and the Youngevity compensation plan is the best."
"Dr Wallach has a fantastic message about health & wellness. In my heart I wanted to share this message with other people. I've been able to do the things that I can do – because of Youngevity."
Scott and Juliette Fardulis
"The best part of being with Youngevity is the freedom – the time freedom, the financial freedom, and the ability to travel and be healthy and enjoy our family."
The fastest route to SUCCESS.
The CEO Mega Pak is a "business in a box!" Not only does it give you $500 worth of Youngevity's best-selling products, like Tangy Tangerine, but it also includes a welcome kit and critical training tools that will help get you off to a great start. We offer several CEO Mega Pak options. Just choose the version that best matches your area of interest and product focus.
Join our team TODAY and enjoy a 30% bonus on each new referral's purchases PLUS,
a free Healthy Body Start Pack when 3 of your referrals buy a Healthy Body Start Pack in the one calendar month!
Here's some of the Bonuses you can receive as a Youngevity CEO Distributor.
30% Quick Start Bonuses
Refer 3, Get Your Pak Free
8 Level Residual Bonuses
Infinity Bonuses
$100 Fast Start Bonuses
Car Bonuses
Dream Vacations
Plus more!! Click here to view the full Youngevity Compensation Plan.
Join today with the CEO Mega Pack of your choice and get your free Business Builder's Pack with loads of training manuals and DVD to get you going straight away. PLUS access to weekly support training webinars. Join our team of highly motivated, and inspiring leaders today!.