Seasonal Immune Support Pak (30ct) – 5 Powerful Immune Support products in 30 daily packets
Youngevity's Seasonal Immune Support Pak™ contains powerful nutrients known to support a healthy immune system. During periods when viruses and bacteria are easily transmittable, giving your immune system some extra nutritional support can help your body maintain optimal health. This Pak™ contains Youngevity's best-selling immune-supporting products plus, a new, powerful Vitamin C tablet to boost immune health.* The Seasonal Immune Support Pak™ has been cleverly packaged for daily dosages of the 5 products in 30 individual packets, each packet containing: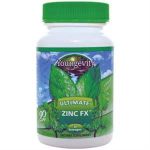 Zinc Fx™ (1 lozenge)
Ultimate™ Zinc Fx™ combines immune-boosting Zinc, a protective food and nutrient blend, plus a trace mineral blend. The powerful combination of Zinc and an effective botanical nutrient blend in an easily dissolvable lozenge will help support a healthy immune system and optimal defenses when you need it most. Ultimate™ Zinc Fx™ can be taken daily for optimal immune-boosting support.
Immu-911™ (1 capsule)
Immu-911 applies comprehensive nutritional support for the immune system. Immu-911 contains an array of balanced, specific, targeted nutrients, such as colostrum, beta-1, 3-D glucan, mycelial mass mushrooms, astragalus, echinacea, vitamin C, zinc, and pau d 'sarco to support healthy immune function.
Ingredients:
Vitamin C (as calcium ascorbate), Zinc (from zinc gluconate), Colostrum (20% gamma globulin, Proprietary Botanical Blend, [Echinacea Purpurea Herb (4:1 extract), Astragalus Root (4:1 extract), Pau D'Arco Bark (4:1 extract), Beta 1,3 Glucan Complex, Cordyceps Mushroom (40% polysaccharides), Maitake Mushroom, Shiitake Mushroom, Split Gill Mushroom (10:1 extract), Tremella Mushroom (15:1 extact), Turkey Tail Mushroom (20:1 extract)], Gelatin capsule (gelatin and water), rice flour, and magnesium stearate.
C-Fx™ (1 capsule)
C-Fx is a pH-balanced formula that contains 500 mg of Vitamin C along with the Echinacea herb in the form of an extract to help support a healthy immune system.
SUPPLEMENT FACTS:
Vitamin C (as ascorbic acid), Calcium (from calcium carbonate), Echinacea Herb (angustifolia purpurea), Echinacea Root (echinacea angustifolia), Gelatin capsule (gelatin and water) and rice flour.
Killer Biotic FX® (1 capsule).
Killer Biotic Fx is a proprietary complex that brings together natures most potent immune-enhancing compounds. Killer Biotic Fx features propolis a natural agent produced by Brazilian killer bees the time-tested immune-enhancing benefits of mushroom extracts and the immune supporting properties of colostrum.
SUPPLEMENT FACTS:
Colostrum, Beta Sitosterol, Olive Leaf Extract, Propolis Concentrate, Cayenne Fruit Concentrate, Garlic Bulb Concentrate, Ginger Root Extract, Cordyceps Mycelium (Cordyceps Sinensis), Turkey Tail Mushroom Extract (Coriolus Versicolor), Maitake Mushroom Extract, Reishi Mushroom Extract, Shiitake Mushroom Extract, Gelatin Capsule.
Vitamin C (2 tablets)
Ingredients (for Vitamin C only):
Vitamin C, Calcium, Magnesium, Zinc, Sodium, Potassium, Dextrose, Stearic Acid, Natural Flavors, Magnesium Stearate, Silica, Annatto Seed.
Learn more about this pack from our Naturopath
Naturopath/Medical Herbalist Kevin Grundy explains the individual ingredients in this Immune Support pack. Learn how each product's ingredients can support a strong, healthy immune system.
Listen