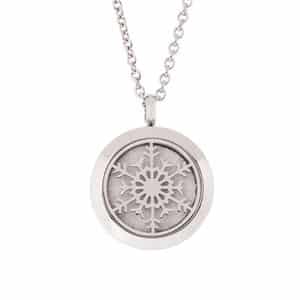 Essential Oil Locket Snowflake
Essential Oil Lockets help you carry your favourite oil and its benefits with you all day long. Lovely silver locket with an intricate snowflake design. Engage your senses and your unique style with this gorgeous locket. Place a Scent-able Coin into your locket, then add a few drops of your favorite essential oil to the coin to create a natural, mood-boosting accessory!
Includes a 3-pack of White Scent-able Coins. Essential oils sold separately.